was searching through yesterdays pictures I`ve been taking of the bird feeder to add to Masons post, just to be different, I set it to take pictures of the Ash slabs, I`d scattered seed along & in front of them, hoping to attract thrushes & songbirds when, I nearly fainted when this wee buggers face appeared in a photo, I`d been so focused on finding a good pic of the birds, I`d missed it Y`day. if you can`t see it straight away, let me help you, middle brick LHS, it`s very small & I`ve adjusted the picture size in my photo account to (hopefully) enlarge it to where you can see the we bugger!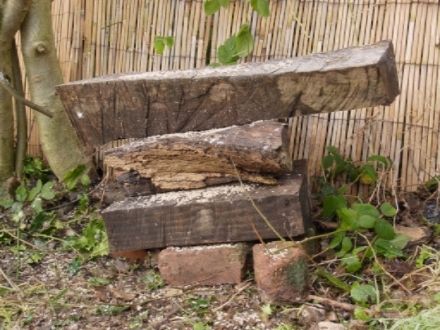 absolutely furious about this freeloading little tyke, but, as before, it`ll have to be stealth mode, poison aint an option cos of the dogs, incidentally, if you want rid of mice, get a cat! seriously, I was told just the smell of them keeps mice at bay & would you believe the cat owned by a neighbour I`d complained about on this forum, they moved away about 2 months ago!
lucky for me my lot could lie in bed as a sport, both the rooms face the street not the garden, boyo`s up in the loft conversion so he`ll know nowt, on the plus side, my LGU`s gonna get blooded, THAT`S FOR SURE!
found a clearer view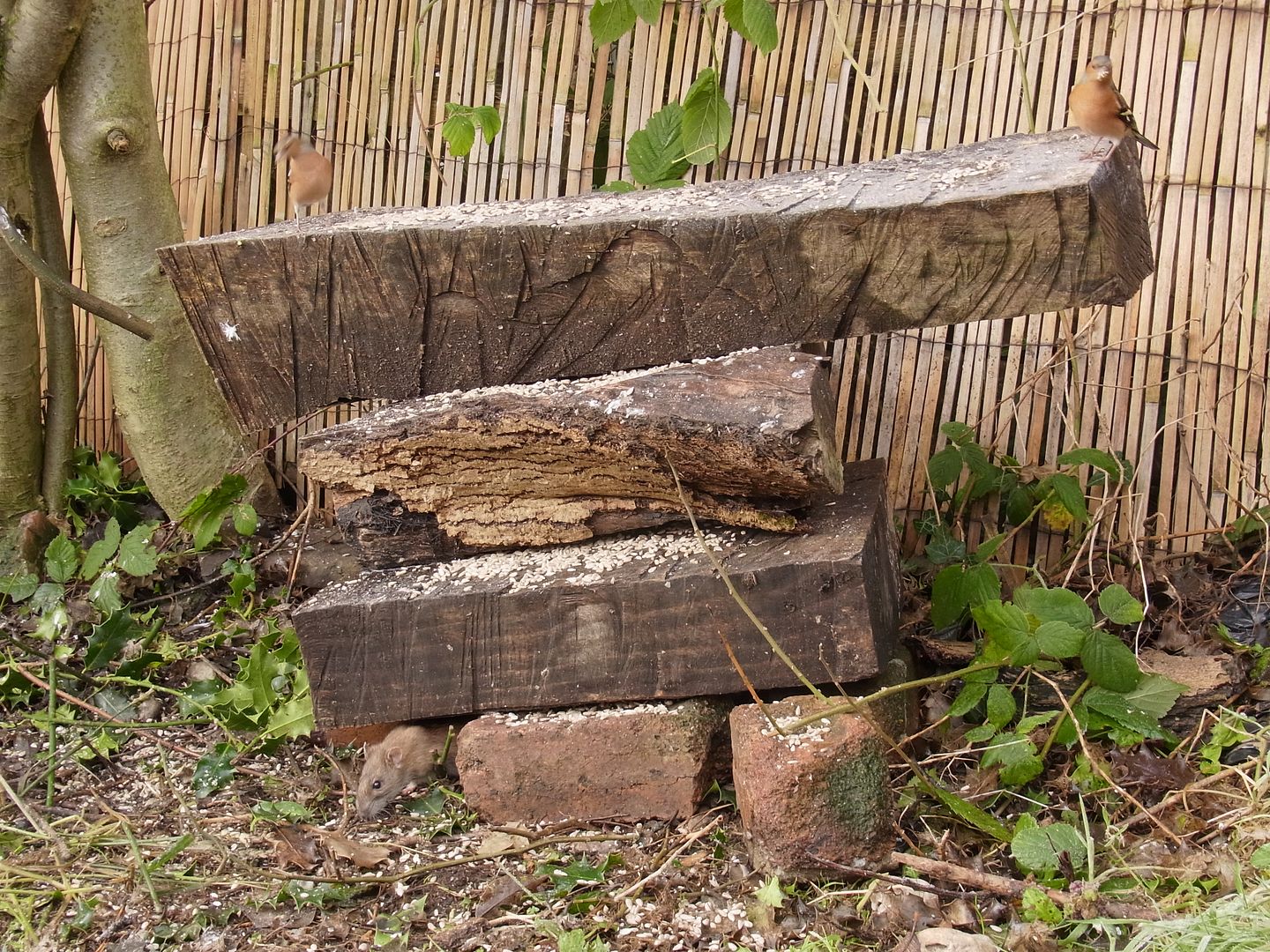 next weekend, early doors, there`s gonna be a corpse in my garden!